My lazer tapping program may be my favorite tool for healing the mind, body and soul – but that doesn't mean it's the only tool I ever use! If there is one thing everyone learns on a healing journey, it is that true healing at the root level is holistic. So rather than mimicking medication and looking for the "magic pill", it is much more helpful to think of healing as a multi-dimensional or multi-faceted process.
This email from a Lazer Tapping member explains this process with its own story:
A few months after I became a Lazer Tapping member, I have to say that it is a really nice cure.
I started working with it from a victim's point of view. This means that I saw myself as a never-ending problem to solve, so I mainly used this technique to look for a "clear healing outcome" and to run away from pain and uncomfortable emotions. But through sacrifice one does not appreciate the subtle changes. You're waiting for big, obvious ones, and this cure, at least for me, doesn't work that way.
The changes just happen, without fireworks, in a subtle but powerful way. So if you wait for the big WOW you won't realize what happens but the progress is there and it works! Even if I didn't work with it "cleanly", it still works and I have the feeling that it pushed me through many barriers that I wasn't really aware of.
At first I did not use it from a conscious location, but tried to escape the pain through daily tapping sessions. But in the last month I may have only done two or three sessions, but they felt so real and grounded. So I only type now when something important comes up; that I wasn't aware of before. Then I can really feel the energies of the brand new awareness of the subject.
I find that in my case I cannot work with regular tapping because that impulse within me is for my victim to escape my feelings and sensations instead of being at peace with them and just feeling them. But it helps me a lot to open the doors that make my inner work visible. I find that it works very well with other tools; such as sound healing. You bring up the hidden stuff and then you go lazer tapping and re-encode it.
Now I feel like I have a well designed tool kit that I can work with vibration, body, voice, subconscious, spiritual body, energetic body and mix everything up to make it stronger. I highly recommend Lazer Tapping as it has been an amazing addition to my "go-for" healing tools, has done a lot in re-encoding my mind and behavior, and uncovering problems that I didn't want to see or do I was somewhat resistant, even if this goal was not consciously worked towards!
So, as this email shows, make sure you don't use lazer tapping to make your nasty feelings or traumatic memories go away. The process involves getting into those feelings or memories, creating a space where you are supported and can really feel anything that you feel. But in a way that doesn't get overwhelming or scary. As this member noted, trying to bypass feelings or knock them off can work – but it's not optimal. And it's not long term.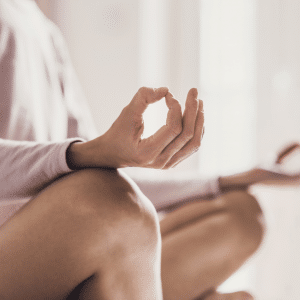 What avenues are you currently using to penetrate your feelings – to find out why you are excited, or why you are feeling irritable or nervous?
For me, I like to use guided meditations – this is exactly why this is included in the Lazer Tapping course – or diaries, medicine / oracle cards, my children or my husband ask what they see / perceive in me, or hang out with my horses. Horses are so energetic animals that they quickly make me aware of what is really going on with me.
Have you tried acupressure tapping (I wrote about it in Chapter 6 of Listen To Your Gut)? I strongly encourage you to try it – Try a free session and look what you think / feel. I purposely offered these 3 sessions for free as they are issues almost everyone with chronic illnesses have. Let me know what you think!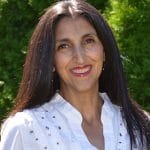 Jini Patel Thompson is an internationally recognized expert in naturopathic treatments for digestive diseases. She healed herself from the widespread Crohn's disease and has been drug and surgery free for over 20 years. Appeared on numerous podcast, television and radio shows in the US, UK, Canada and Australia, Jini gives people hope and visions on how to cure colitis, Crohn's disease, diverticulitis and irritable bowel syndrome (IBS) in all natural methods. Her books on natural digestive disease cures have been sold in over 80 countries around the world.