Gut health
NEW! 100% natural candles in our US & CDA Shoppes
Enriched with essential oils and healing crystals … for my USA readers
I was SO excited to find these candles that are not only 100% natural and contain only natural essential oils, but also have the added beauty and energy of crystals! In all honesty, could something be more perfect?
I love lighting these soft, natural scented candles while reading before bed, meditating with, or while taking a relaxing bath. A great way to end the day and downregulate your nervous system. Pick your favorite (or get all 5!):
HEALED with jade crystals – cardamom, bergamot, ginger & clove
Purify your energy field with the healing properties of jade crystals. Jade is a stone of abundance that represents the flow of divine energy into the reality of one's life – this crystal stabilizes and calms the mind while promoting self-sufficiency and healing on a deeper level.
ENLIGHTENED with lapis lazuli – ylang ylang, bergamot, lavender & peppermint
Enriched with lapis lazuli crystals to awaken your mind and guide you to your true divine goal. Lapis is connected to the third eye chakra – the energy center that processes the essence of your inner spiritual being. Connect your physical world with the spirit realm as you reveal the truth about your authentic self + your purpose in life with the help of the metaphysical properties of lapis lazuli.
AWAKENING with carnelian crystals – rosemary, litsea, peppermint, lemongrass & bergamot
Enriched with carnelian crystals to connect you with your sacral chakra, instill a new sense of creativity and life energy and awaken your mind with a new sense of positivity.
CLEANED with moonstone crystals – spearmint, lemongrass, rosemary & grapefruit
Treat yourself to a nourishing personal retreat that brings clarity, balance and deep healing with our 'Cleansed' Wellness Candle. Cultivate cleansing, balancing & clearing energies with the help of moonstone crystals.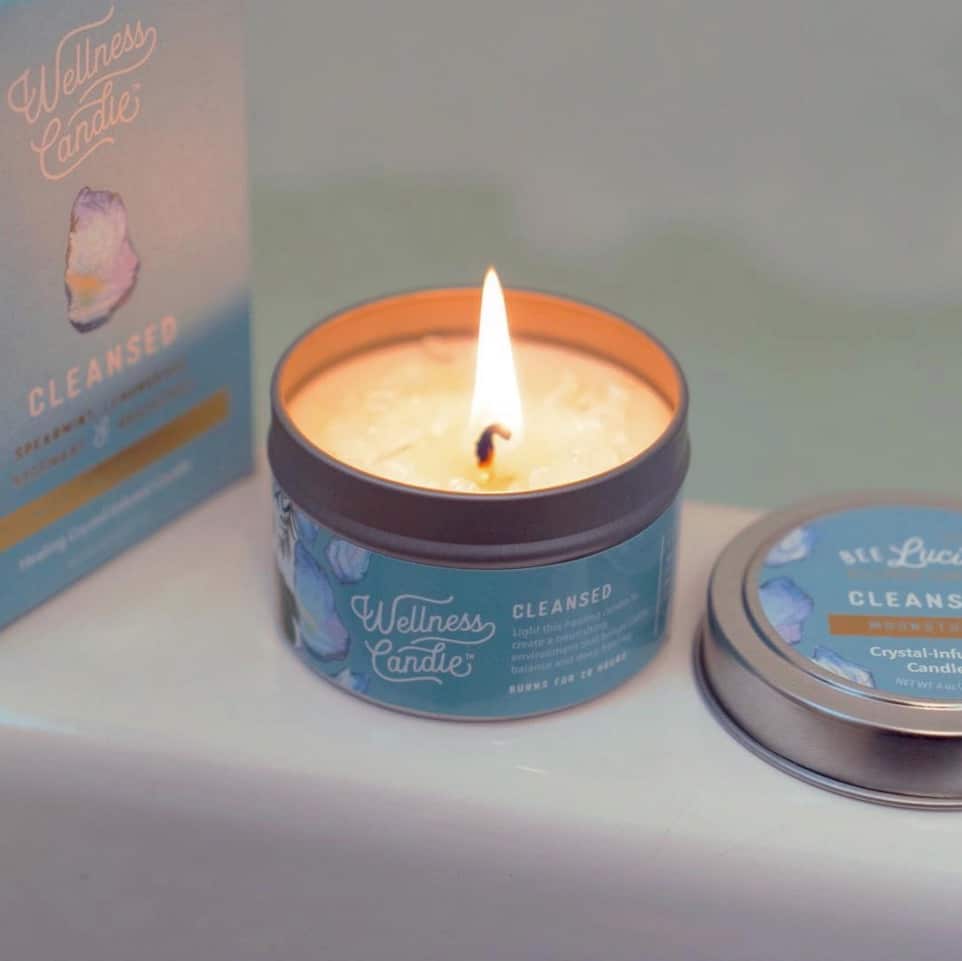 RELAXED with amethyst crystals – lavender, lemongrass & balsam of Peru
Light this candle to create a calming environment that brings clarity and inner peace – soothe your senses with a calming and healing energy.⁠ The healing properties of the amethyst crystal are linked to your head space and act to clear your mind of worries To calm stress or tension. This crystal helps clear out mental distractions or clutter so you can clear your mind and find some breathing space.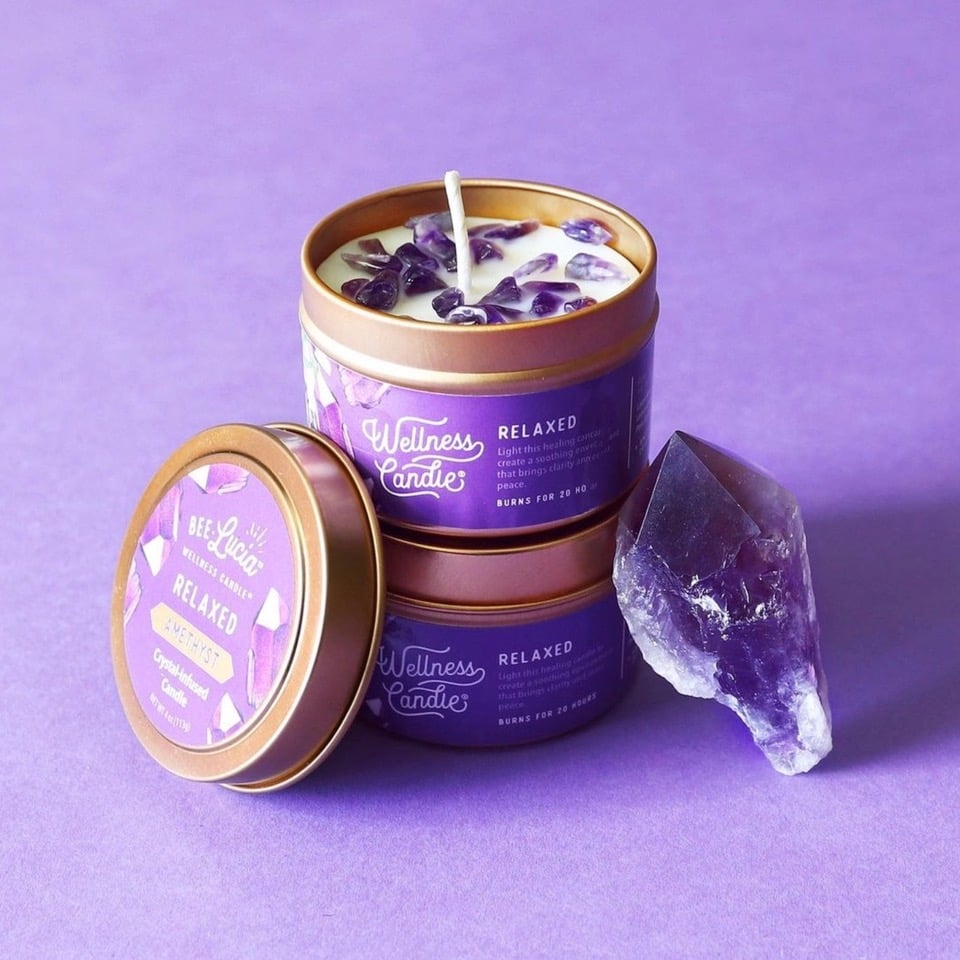 The wax is a mixture of naturally sun-bleached, white, pure beeswax (which is also food-grade) and organic, cold-pressed, unrefined coconut oil. These candles produce a superior light compared to soy or paraffin candles; they emit a natural glowing light (the same spectrum as the sun).
It's SO DIFFICULT to pick a favorite from these fabulous fragrances and beautiful crystals … I love each of them in different moods or for different purposes. Let me know in the comments below!
I also think it's great that these candles are lovingly handcrafted by 3 generations of women in one family. Treat yourself to a treat with your next LTYG-Shoppe order or make yourself a perfect present for a loved one – now available in our US-LTYG-Shoppe!
From London Fog to Peony Blossom … for my CANADA readers
Canadian readers, rejoice! I ordered a huge amount of NaturaSoy 100% natural candles for me, my daughter and my friends so that I could test all the essential oil blends (fragrances) and see which favorites I have in store for you in the LTYG CDA Shoppe!
Light these gentle, natural scented candles while you read, meditate, or take a relaxing bath before bed. A great way to end the day and downregulate your nervous system.
I also love that these candles are made locally by hand, contain no petroleum products, and are only scented with essential oils.
We have TWO types of candles for you, in the following delicious, nourishing essential oil fragrances:
Marketplace Jars (7.5 oz):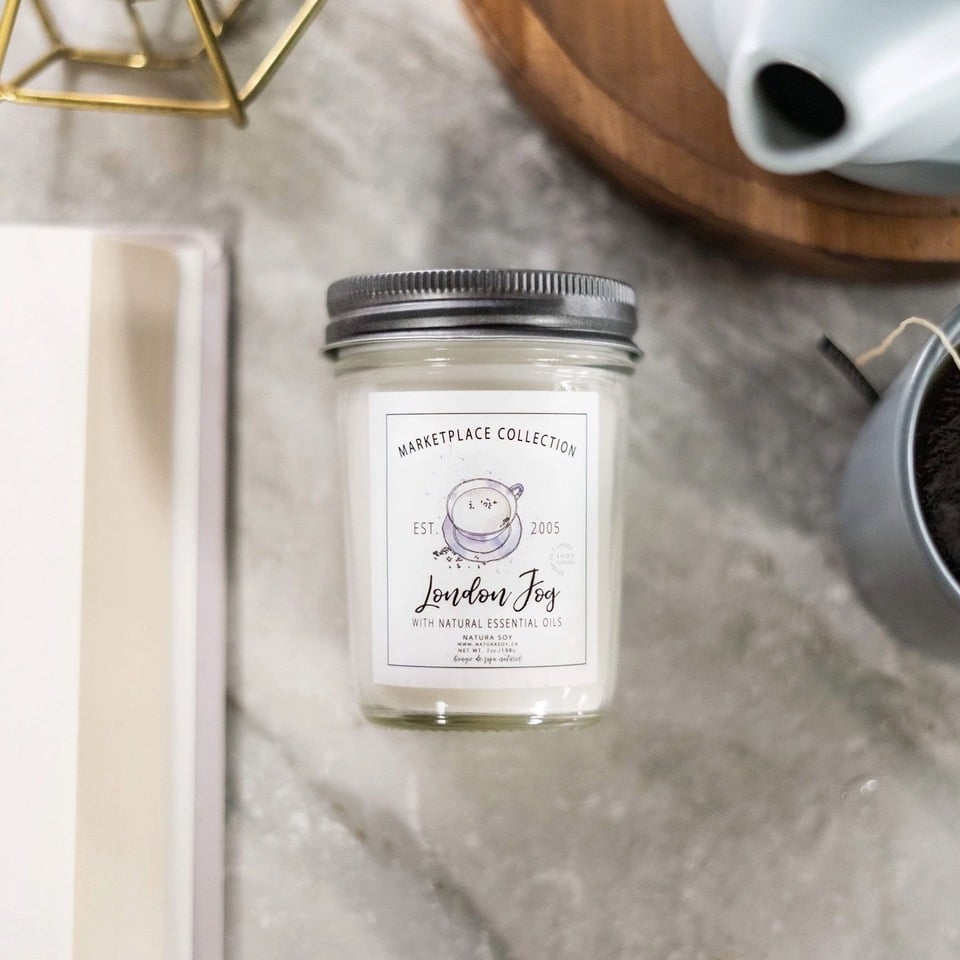 London fog – Like a cozy cup of this popular drink. Soft earl gray notes from bergamot oils mix with sweet vanilla.
Mojito twist – A sunny citrus blend of kaffir lime, Italian bergamot and lemongrass, mixed with sprigs of fresh mint, bay leaves, anise and geranium.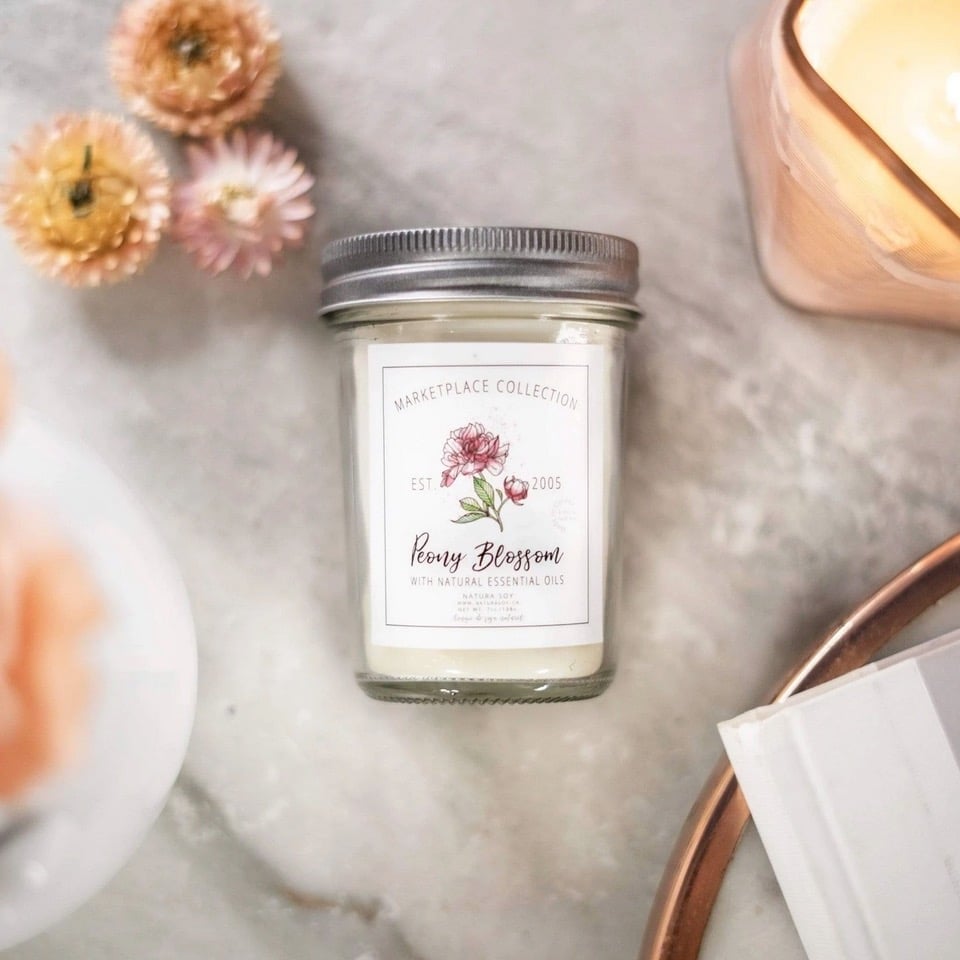 Peony blossom – Enjoy the scent of your favorite flower long after the garden blooms. Delicate notes of pure rose and jasmine are accentuated with subtle notes of orange blossom and green mint leaf. A beautiful mix that you are sure to fall in love with!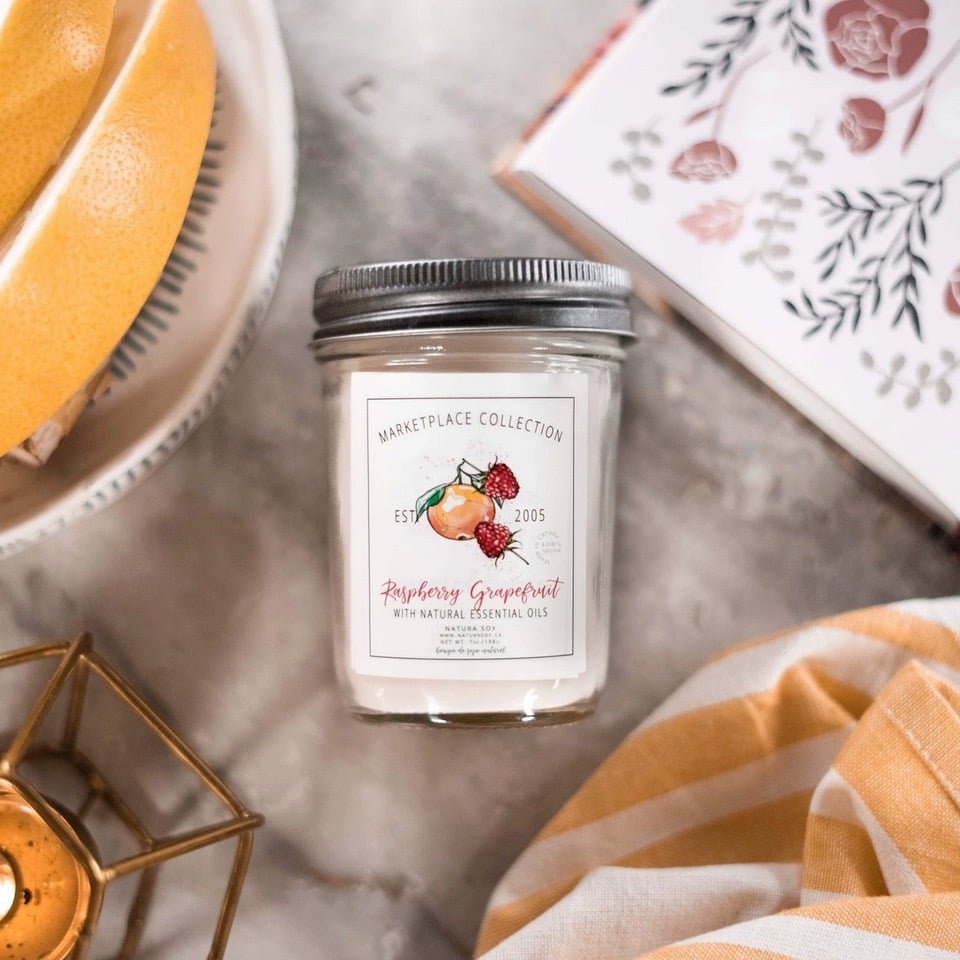 Raspberry grapefruit – Sunny orange and pink grapefruit layered over violets and juicy, ripe raspberries, anchored by vanilla sugar and blessed cedarwood.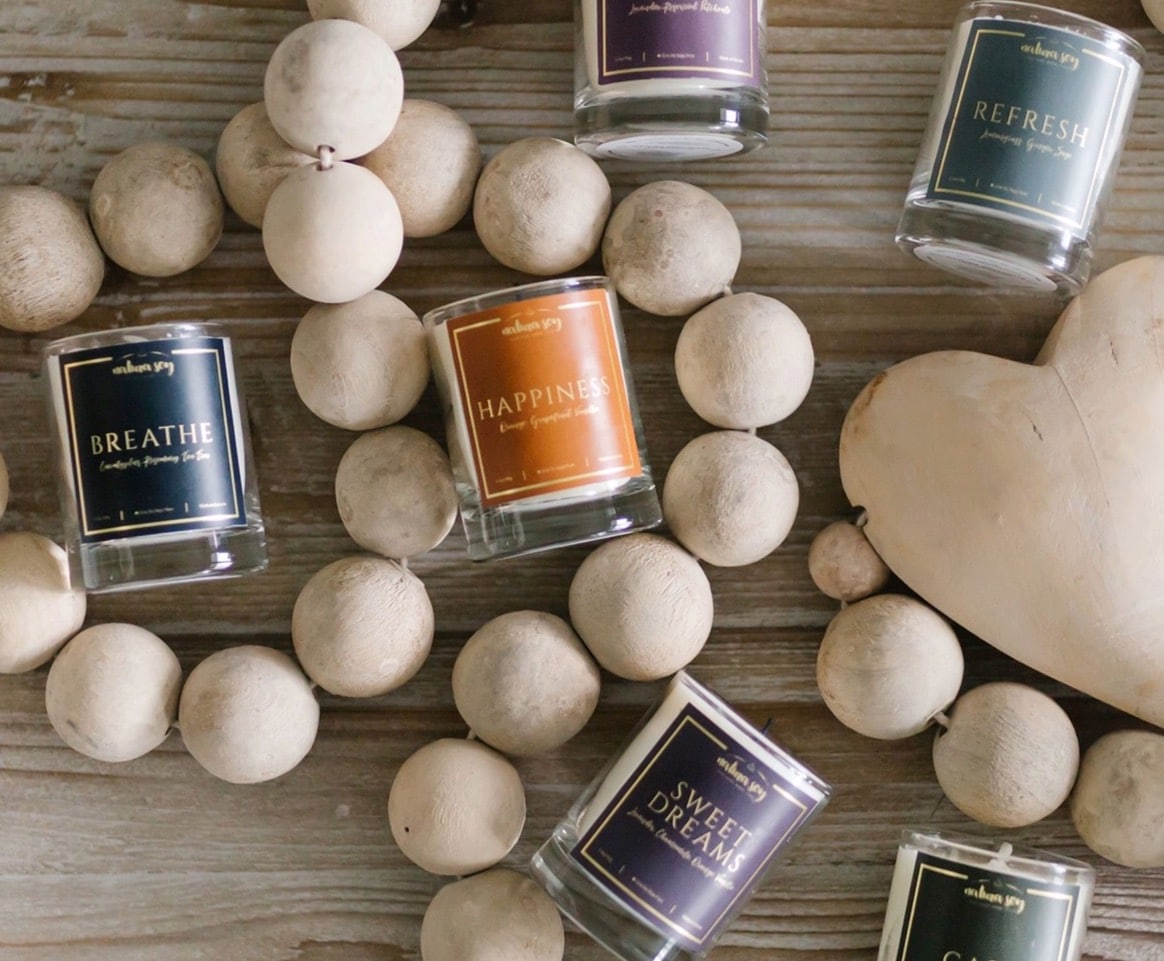 Aromatherapy Jars (3.5 oz):
Sweet Dreams – Lavender, chamomile, orange blossom, vanilla
Take a deep breath – Eucalyptus, rosemary, tea tree
happiness – sweet orange, grapefruit, vanilla
Update – ginger, sage, lemongrass
Check out both collections here in our LTYG Canada Shoppe.
I hope you love these candles as much as my daughter and I do! Have fun with aromatherapy! 🙂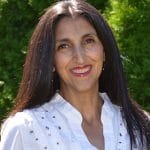 Jini Patel Thompson is an internationally recognized expert in naturopathic treatments for digestive diseases. She healed herself from the widespread Crohn's disease and has been drug and surgery free for over 20 years. Appeared on numerous podcast, television and radio shows in the US, UK, Canada and Australia, Jini gives people hope and visions on how to cure colitis, Crohn's disease, diverticulitis and irritable bowel syndrome (IBS) in all natural methods. Her books on natural digestive disease cures have been sold in over 80 countries around the world.