We had SO great feedback from last week's Korean pancake recipe! Lots of readers wrote about how delicious their pancakes turned out, and many were grateful that it was both a gluten-free and vegan recipe. I heard you guys so I'll try to add more GF / vegan recipes as we move on.
This week's recipe, Coriander Coconut Chutney, is such a fantastic and versatile sauce. It's quick and easy, contains only 5 ingredients and is also GLUTEN-FREE & VEGAN!
Coriander coconut chutney
Juice of 1 lemon
1/2 bunch of coriander (approx. 1 cup packed)
2/3 cup desiccated coconut (dried or fresh)
1 tbsp white balsamic vinegar (optional)
Add enough water to get a good consistency (about 1/3 cup) then mix and add salt and pepper to taste.
Note: If you love ginger, you can add a 1/2 inch piece of peeled, chopped ginger before mixing.
Easy enough right? You can drizzle this as a chutney (dip) for your Korean pancakes (my favorite) or with scrambled eggs, nachos (I use organic tortillas and goat cheese), over roasted vegetables, or simply ladle up with crackers or gluten. free toast.
Remember that coriander (cilantro) is a powerful detox herb and helps remove heavy metals from the body. Check out my other recipe for a detox coriander pesto that is also super healthy (and GF and vegan!)
I would love to hear what you are combining this chutney with or if you have made any changes. Leave a comment below if this is your try …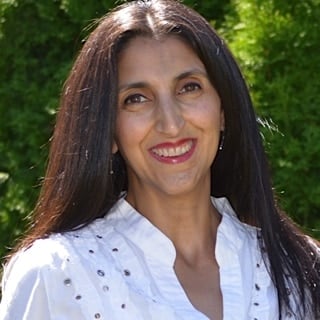 Jini Patel Thompson is an internationally recognized expert in natural digestive disease healing. She healed herself from the widespread Crohn's disease and has been drug and surgery free for over 20 years. Appeared on numerous podcast, television and radio shows in the US, UK, Canada and Australia, Jini gives people hope and visions on how to cure colitis, Crohn's disease, diverticulitis and irritable bowel syndrome (IBS) in all natural methods. Her books on natural digestive disease cures have been sold in over 80 countries around the world.