What is Ayurveda?
If you are wondering what is Ayurveda? Ayurveda is an alternative medicine system based on the philosophy of balance and harmony in the body systems.
Commonly referred to as the science of self-healing, Ayurveda uses diet and herbal treatments, as well as yoga asanas (postures) and breath to restore balance. During my training, I was taught to use herbal teas for healing.

Propolis Throat Spray
On the go and don't want to carry a thermos of ginger tea with licorice root around like my boys did when they were little? Grab the Propolis throat spray from Beekeeper's Naturals.
I love to keep this immune support in my pocket! The beekeeper's antioxidant-rich formula is a bodyguard in a bottle that offers germ-fighting, scratchy throat rescue.
Is Ginger Tea Good For You?
Based on one of my favorite books, The Way of Herbs
By Michael Tierra, ginger is of great benefit to the stomach and other mucous membranes and can be taken alone or with other herbs to improve its effectiveness. Ginger is a fantastic sore throat remedy because of its antibacterial and antiviral properties.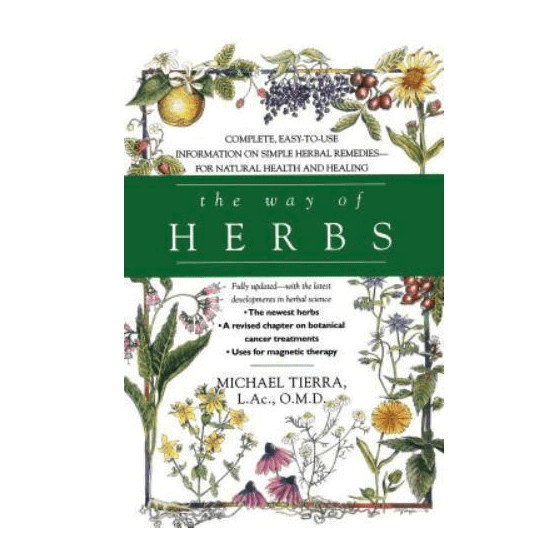 Health benefits of ginger tea
Ginger tea has several health benefits, including:
Boosts immunity
Reduces nausea
Soothes digestive problems
Licorice root tea
Why should I use licorice root in tea? In herbal medicine, licorice root is viewed as demulsive, which is a fancy way of saying it is incredibly soothing.
In addition, licorice root offers a number of other incredible health benefits. In addition to relieving sore throats, licorice root can relieve digestive problems and support sluggish adrenal glands
Is Licorice Tea Good For You?
Licorice is good for adrenal insufficiency (although large doses make high blood pressure worse) and is very soothing to the lungs and digestion. We use it in our home to relieve colds or sore throats. And sometimes to soothe an angry belly.
Licorice root is not suitable for people with heart disease or pregnant women. If you're pregnant, check with your doctor before adding herbs to your healing routine.
You can see why ginger and licorice root go hand in hand so well that they are a powerful duo that work in a synergistic way. The cooling properties of licorice are perfect with the heat of ginger.
Healing recipes for hot drinks
Now that you know all about the benefits of ginger and licorice, I have some fun functional food recipes for you. Each of these medicinal drinks contain one of my favorite roots!

Hot chocolate with keto ginger
My recipe for hot keto ginger chocolate combines the superpowers of antioxidant-rich dark chocolate with flavorful ginger to create the best hot chocolate recipe. This low-carb hot chocolate recipe is important for several reasons.
First, if you are feeling under the weather it is important to cut down on sugar, which can be very flammable. Second, antioxidant-rich dark chocolate and decongestant ginger will perk you up if you have a cold or cough. Ginger and chocolate are incredibly magical together.

Turmeric tea
Turmeric tea is one of my favorite hot drinks. I enjoy the rich golden hue of turmeric so much and I know that I am drinking something that will heal my body.
I wrote a post where I put together the best turmeric health benefits because turmeric is such a magical super spice. Turmeric contains curcumin, which has a cross-system effect on multiple organs and does the following:
Improves digestion
Improves brain function
Regulates hormones
Relieves joint pain
Prevents cancer
Anti-aging for the skin

Dandelion coffee
Over the years, many of you have asked me how to make dandelion coffee. My recipe for dandelion root coffee is basically a very heavily brewed dandelion tea. Dandelion is a fantastic liver and blood cleansing herb.
Dandelion root is also a useful remedy for stomach pain, and in herbal medicine it is said to be beneficial for hypoglycemia and high blood pressure. In addition, this is a decaf coffee. Win anywhere!
Your favorite hot drinks
I love all of the above hot drinks and I hope you enjoyed learning about the healing roots they contain.
Dandelion, turmeric, licorice, and ginger are some of my favorites when it comes to Ayurvedic healing and functional medicine. What are your favorite hot drink recipes?
This post is an oldie, but a goodie from the archives. I shared Ginger Tea with Licorice Root back in 2007!
Buy my books!