Gut health
Jini's recipe for baked salmon with coriander lychee
If you are currently following the Minimize Gas & Bloating Diet or the Maintenance Diet from my Listen To Your Gut book, you will LOVE this Baked Salmon Recipe! It is also compatible with the diarrhea reducing diet.
This salmon is tender, flaky and ready in ONLY 10 minutes !! It's a super simple idea for a weekday meal or whenever you need a quick, healthy shot of protein-omega3 goodness.
This recipe calls for two wild salmon fillets, but you can make as many fillets as you need if you plan to feed more than two people.
BAKED SALMON
Ingredients:
2 wild salmon fillets
Juice of 1/4 fresh lemon
1/2 teaspoon dried coriander (or 1.5 tbsp fresh)
1/2 teaspoon dried basil
1/4 cup of lychee juice or apple juice
1 teaspoon butter or ghee or olive oil
Directions:
Preheat the oven to 350 degrees
Put the salmon in a baking dish, squeeze the lemon and sprinkle with herbs
Pour juice around the sides of the fish and pour 1/2 teaspoon butter, ghee, or olive oil on each fillet.
Put the lid on the baking dish and bake in the oven until cooked (about 10 minutes)
Serve with rice or potatoes of your choice, gluten-free pasta, sprouted quinoa, asparagus, pumpkin, zucchini, green peas, carrots, etc.
I would love to hear from you if you decide to try this delicious recipe. Don't let its simplicity fool you, it really is delicious. Please don't hesitate to comment and share your experience below – and if you have a picture, EVEN BETTER!
To share your pictures with us, please send an email to: service@listentoyourgut.com
DID YOU KNOW ALREADY…
Wild salmon is one of the best sources of the long-chain omega-3 fatty acids EPA and DHA. A 100-gram serving of wild salmon contains 2.6 grams of long-chain omega-3 fatty acids along with all of these B vitamins – remember that B vitamins are critical to immune problems:
Vitamin B1 (thiamine): 18% of DV
Vitamin B2 (riboflavin): 29% of DV
Vitamin B3 (niacin): 50% of DV
Vitamin B5 (pantothenic acid): 19% of DV
Vitamin B6: 47% of DV
Vitamin B9 (folic acid): 7% of DV
Vitamin B12: 51% of DV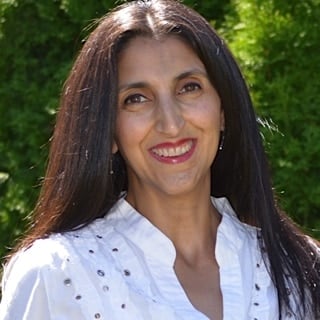 Jini Patel Thompson is an internationally recognized expert in naturopathic treatments for digestive diseases. She healed herself from the widespread Crohn's disease and has been drug and surgery free for over 20 years. Appeared on numerous podcast, television and radio shows in the US, UK, Canada and Australia, Jini gives people hope and visions on how to cure colitis, Crohn's disease, diverticulitis and irritable bowel syndrome (IBS) in all natural methods. Her books on natural digestive disease cures have been sold in over 80 countries around the world.