I'm very picky about my hummus! Maybe because I lived in an area of ​​London known as "Little Cyprus" for a year. Anyway, I've tried many variations of hummus recipes before coming up with this one and I'm telling you the truth: EVERY single person who has tried this LOVES it. Even people who said, "Hmm, I don't usually like hummus, but this one is really good."
I like to have hummus on hand because it goes so well with any salad I want to throw up and it fills me up better than just lettuce leaves. I usually use all the vegetables and cucumbers, tomatoes I have on hand, add a scoop of hummus, some cashews, some raisins or cranberries and one of my homemade dressings (see the recipes section on this blog) and YUM! Of course, try to use organic ingredients whenever you can as this will really affect the taste.
JINI'S SUPER CREAMY HUMMUS
Ingredients:
1 (12 oz) can of organic chickpeas
1/4 cup tahini (made from roasted seeds)
1/4 cup fresh lemon juice
5 cloves of garlic
Salt to taste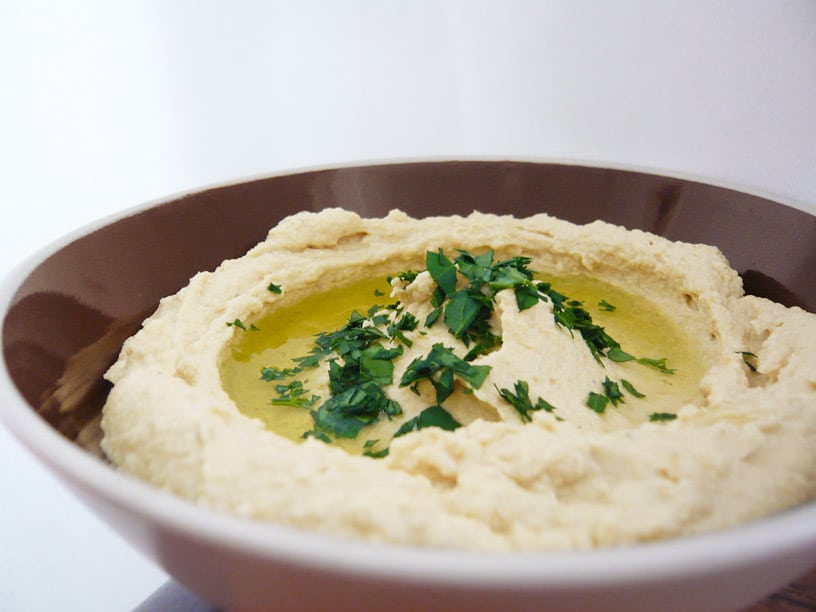 Garnish:
extra virgin organic olive oil
parsley
chopped tomatoes
1. First put the tahini and lemon juice in a blender and puree everything until it is frothy, white and creamy. *
2. Add chopped garlic and mix into the cream
3. Open chickpea cans, drain and rinse in a colander with cold water.
4. Gradually mix in the chickpeas until the cream is thick, but not too thick and still pale. Add salt to taste. If it's too thick, just add some filtered water and blend until the consistency is what you like – I like mine perfectly smooth and creamy.
5. Put the hummus in a bowl, sprinkle with parsley and chopped tomatoes and drizzle with good olive oil. It is best when served at room temperature or a little warmer.
*Note: The key to making good, creamy hummus is to emulsify the tahini in a water-based liquid (or lemon juice) FIRST. This will NOT happen if you just put everything in a food processor at once!
Originally posted October 2012. Last updated September 2020.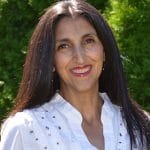 Jini Patel Thompson is an internationally recognized expert in naturopathic treatments for digestive diseases. She healed herself from the widespread Crohn's disease and has been drug and surgery free for over 20 years. Appeared on numerous podcast, television and radio shows in the US, UK, Canada and Australia, Jini gives people hope and visions on how to cure colitis, Crohn's disease, diverticulitis and irritable bowel syndrome (IBS) in all natural methods. Her books on natural digestive disease cures have been sold in over 80 countries around the world.