Gut health
Wild Oregano Oil – A Powerful Anti-Pathogen, Antibacterial, Antifungal + MORE! (VIDEO)
Join Jini and me (her assistant Savannah) as we discuss the ways you can use Wild Oregano Oil as a potent antipathogen, antibacterial, antifungal, anti-inflammatory, and more! This video was shot on location in Jini's barn so she can show us how she uses Wild Oregano Oil (WOO) on her herd of 11 horses – as well as the people in her family!
Stay tuned until the end of the video and get your FREE download of Jini's eBook on All You Need to Know About Wild Oregano Oil.
In this video we go on:
The benefits of WOO and how to use it
The Importance of Supplementing a Strong Probiotic While Using This Strong Anti-Virus
What to look for in a brand (WOO)
The dangers of using oregano essential oil
How to use WOO and zinc oxide as an antifungal treatment
Use of WOO and DMSO to treat abscesses, anal fissures and fistulas
and more!
*NOTE: All linked products come from our US Shoppe. If you are outside of the US and looking for these supplements, drop a comment below.
0:47 – WOO kills bacteria, viruses, fungi and some parasites
2:11 – Use WOO on an empty stomach (WOO store listing)
2:15 – Use strong probiotic to replace good bacteria lost to WOO – Jini's Recommended Brand Natren Probiotics
Which probiotics are right for you? Use this probiotic cheat sheet
2:38 – What to look for in a brand
3:11 – Dangers of Using Oregano Essential Oil
3:58 – How to further dilute WOO with organic olive oil
4:23 – WOO gel capsules
4:33 – Olive leaf as an alternative for those who cannot tolerate WOO
4:57 – How to take WOO orally without burns
5:18 – Zinc Oxide and WOO as an antifungal treatment
6:40 – How Jini uses zinc oxide & WOO as an antifungal agent in her herd of 11 horses
7:26 – Treatments for anything to do with fungus or weeping wounds
7:52 – WOO & DMSO
8:04 – Home Remedy Pages for Fistulas and Abscesses:
Perianal Abscess & Fistula – Natural Treatment
Home remedies for anal fistulas
Home remedies for rectovaginal fistulas
8:17 – Natural Treatments for Anal Fissures & Fistulas: DMSO, WOO & More!
9:07 – How Jini uses WOO with her dogs
9:38 – How Jini uses WOO on pet incision sites
11:28 AM – Download Jini's FREE eBook on Everything You Need to Know About Wild Oregano Oil:
WOO – some additional resources for you:
Where can I find out more about Wild Oregano Oil?
Wild Oregano Oil Protocol and Probiotic Enema
Colitis Healing Story – Wild Oregano, Probiotics, and Emotional Healing
Jini's Natural Healing Protocol for Helicobacter Pylori
Antiviral protocol with wild oregano oil against influenza viruses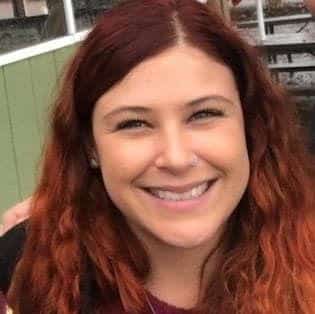 Savannah is Jini's assistant. An avid chef who loves to travel, speaks fluent Spanish and has a special affinity for animals. Savannah is always ready with helpful resources and answers to tough questions.