Gut health
Meditation Improves Crohn's Disease Symptoms and Gene Expression!
Many of you who have read this blog and my books already have a good understanding of the importance of mind and body integration in the healing process.
Well, here's a study by researchers at Massachusetts General Hospital and Beth Isreal Deaconess Medical Center that shows how the relaxation response (meditation) can not only relieve pain, anxiety, and symptoms – it ALSO results in changes in the gene expression of the genes that associated with inflammation are ways!
Meditation "changed the expression of more genes in IBD (1059 genes) than in IBS (119 genes). In IBD, the reduced expression of RR-MBI response genes was most significantly associated with the inflammatory response, cell growth, proliferation, and signaling pathways related to oxidative stress. "
For those of you who have downplayed the importance of relaxation practice in your healing journey, now is the time to brush aside all excuses with this tough science to get you going!
In the interest of fair research – although you can tell from these photos that I'm a huge fan of silence and the connection between earth and nature – I asked a medical geneticist friend what he thought of this research. I wanted to know if it was exciting or useful from a geneticist's point of view and he replied:
"I don't care much about large-scale gene expression studies. In general, in good science, if you confirm the same point using 3 different approaches (which do not correlate with each other) you can have some confidence in the conclusions. Usually, gene expression studies use one method and sometimes two. This paper used only one method and had a very low cut-off score of a 20% change in gene expression; usually 75% is the minimum to avoid noise. They took random samples from test subjects only once, so that they do not know the reproducibility of their results for each test subject. They used white blood cells as their starting material, but did not perform flow cytometry to account for the different proportions of white blood cell subsets between patients. That's all right, as it was an uncontrolled pilot study designed to raise questions rather than draw conclusions. "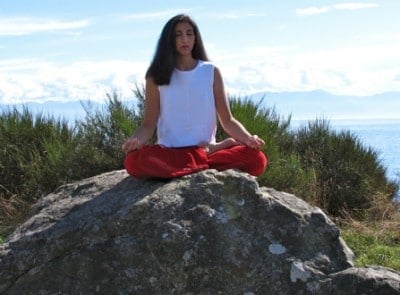 Of course, you can wait for the research or you can just try it out for yourself! From my own experience I can say with certainty that immersion in silence and openness to energy sources is beneficial in many ways.
Here are some of my favorite personal guided meditations, as well as some of the guided meditations I've created.
And if you haven't tried a free lazer tapping session with me, I highly recommend you do this! Lazer tapping is an integrated method of healing the mind, body and spirit; Healing, shifting, liberation or transformation takes place on all levels of the self. You can learn more about it here.
Nothing makes my heart sing more than hearing from readers who have chosen to regain their power and sacred relationship with their own bodies. Namasté.
Original post August 2015. Last updated July 2021.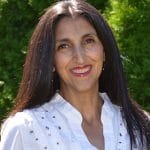 Jini Patel Thompson is an internationally recognized expert in natural digestive disease healing. She healed herself from the widespread Crohn's disease and has been drug and surgery free for over 20 years. Appeared on numerous podcast, television and radio shows in the US, UK, Canada and Australia, Jini gives people hope and visions on how to cure colitis, Crohn's disease, diverticulitis and irritable bowel syndrome (IBS) in all natural methods. Her books on natural digestive disease cures have been sold in over 80 countries around the world.